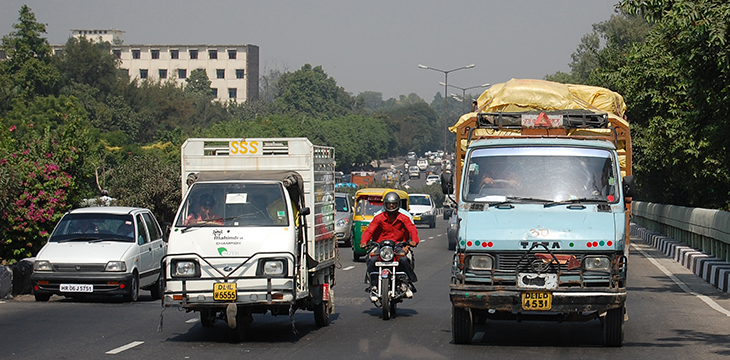 It's estimated that 95% of crashes involving young drivers aren't anything to do with vehicle handling skills.
The core problems are:
Lack of understanding of potential hazards due to external elements of/on the road
Lack of understanding of potential hazards due to our attitude and behavior while on the wheel
The current learning and licensing system
Lack of leadership, knowledge & skill, education
Some facts: Did You Know?
It has been observed and studied that in contrast to most driver education and assessment interventions, hazard-perception testing and training appears to have the capability to reduce crash risk.
Inclusion of a hazard-perception test in the UK driver licensing process has been estimated to reduce drivers' non-low-speed public-road crash rates by 11.3% in the year following their test.
Learning program that can be integrated into current driving lessons and/or be taken by individuals even after getting drivers' licence and improve defensive driving skills and overall hazard perception.
What is hazard perception:
Hazard Perception is one's ability to spot a hazard and its probability to hurt someone on the road. By building one's own hazard perception, one can take decisions on the road to minimise the risk to the vulnerable road users.
Learners taking Hazard Perception Training will be able to:
Understand how moving traffic could cause accidents
Learn eye-movement, attention, agility and decision-making on the road to avoid accidents
Develop the ability to spot hazards and be defensive road user
Drive-iQ : Driving Learning Simulator
Drive-iQ is a state of the art, award winning, virtual driving environment designed based on Indian road conditions and Indian drivers' behaviour patterns.
DriveiQ is a simulated driving experience-based training for hazard perception and defensive driving. It has been developed by a Cranfield University company that is helping several governments and schools to adapt DriveiQ to their situations and reduce road deaths and injuries. DriveiQ India is a tool developed specially for, and tailored to, Indian road conditions.
Modules are available in English, hindi and Gujarati (but not limited to these languages only)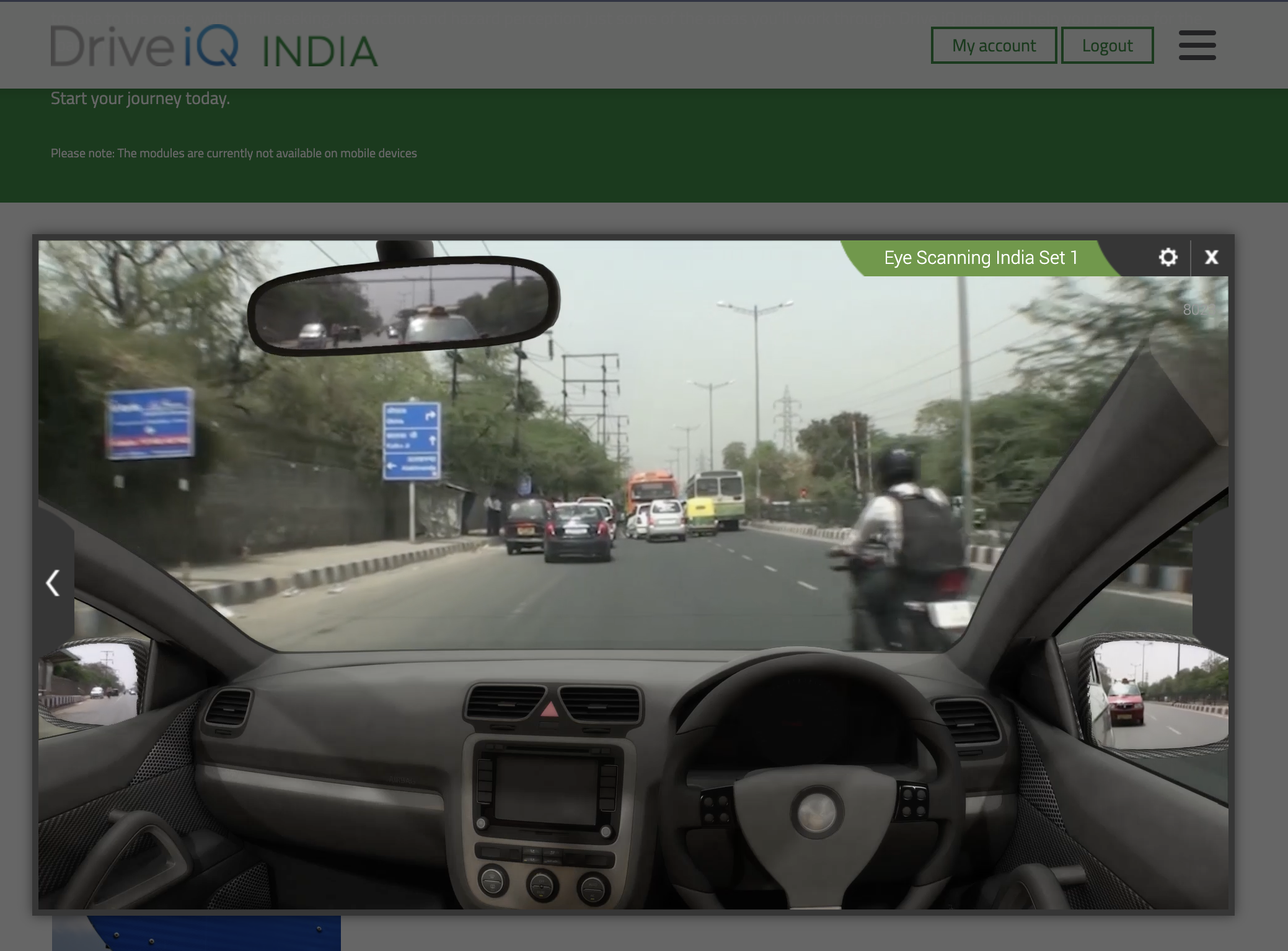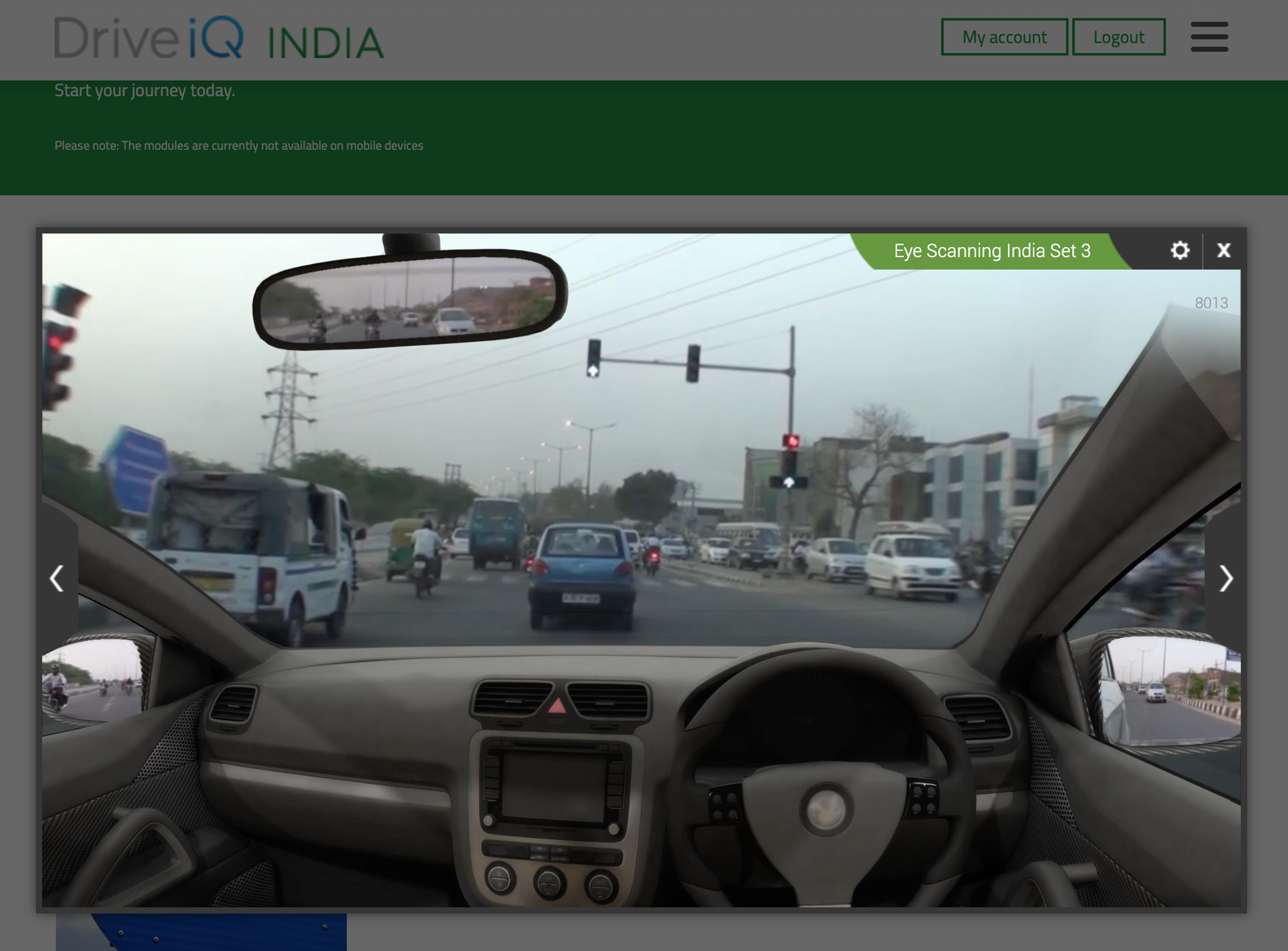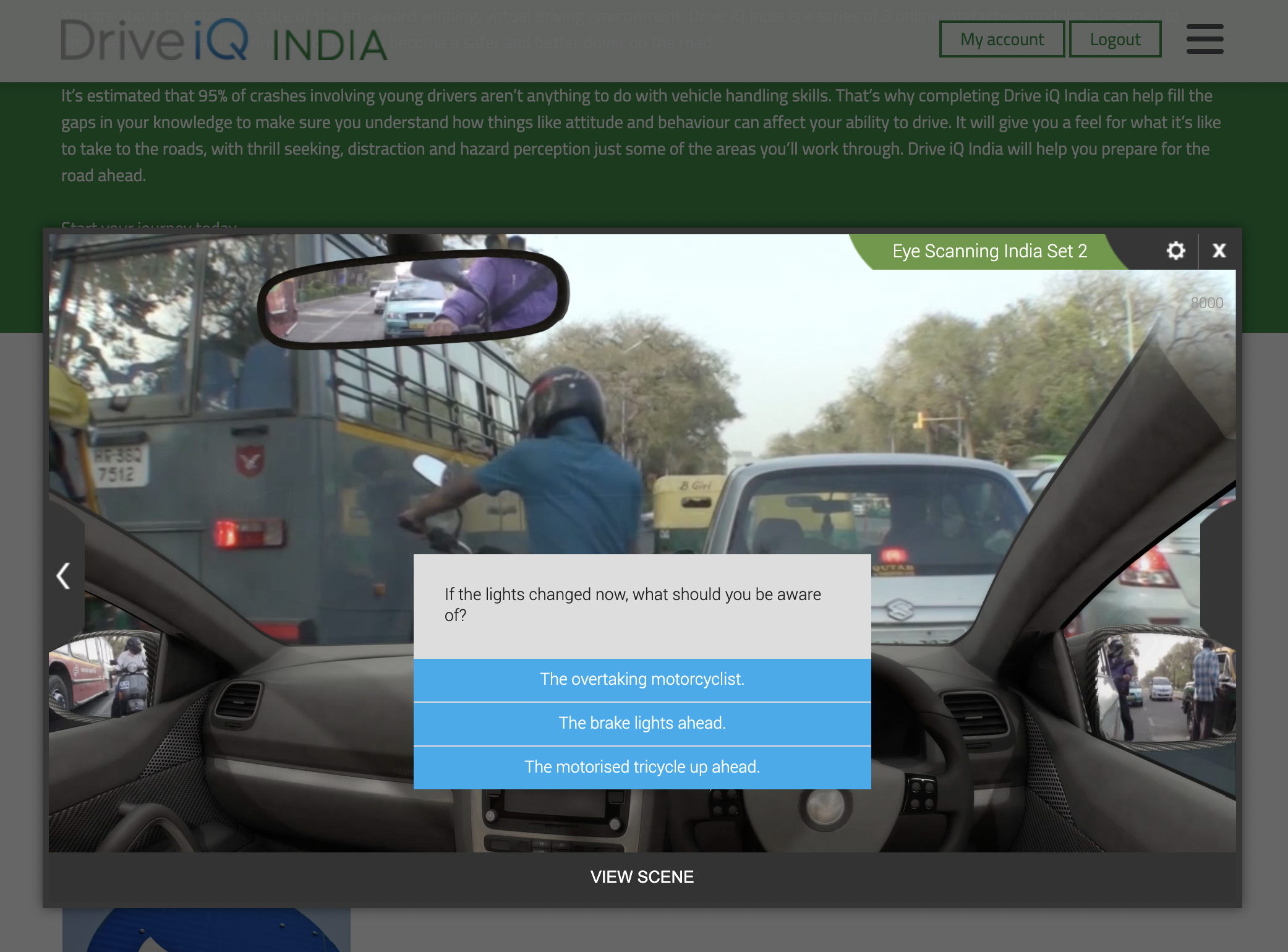 Each video clip will be followed by a question, and multiple choice answers. Learners have to pick the 'most suited' answer. Once the answer is selected, the video continues for a few seconds before the correct answer is displayed with the reason for it to be the correct answer.
The most important part of each question and answer is the 'reason', which should be read through and understood.
It should be noted that the correct answer mainly represents an action (a decision taken) by the driver that is most 'defensive' from the perspective of vulnerable road users – pedestrians, cyclists etc.
A repeated study of these video clips and question/answers helps improving the hazard perception of individuals.
Become a Defensive Driver Today
If you are learning to drive a car or if you have already learnt driving and want to become a defensive driver,
then get in touch with us to begin your journey.
Contact Us
ENQUIRY FORM
If you feel passionate about any of the above areas of work and want to make a change in the road safety space, do reach out do us.