Finding junctions like these in India is not uncommon
Accident blackspots are essentially locations with history of recurring road-accidents, injuries and deaths. They are also called as 'accident-prone' areas. Typically, blackspots can be a 'spot' on a road (especially in urban conditions) or a stretch of a road up to 500 meters (often highways and toll roads). As per the government norms, if any location sees 5 accidents causing serious injuries or fatalities, or 10 fatalities, over a period of 3 years, it qualifies as a blackspot.
What is StreetSafe StreetSmart (4S) program?
StreetSafe StreetSmart (4S) program focuses not only on rectifying such blackspots but converting them into Safe Zones through improvement in road design and infrastructure. The program focuses on gradient level changes – meaning only surface level infrastructure involving pavements, dividers, pedestrian islands, markings, signages, speed breakers, rumble strips etc.

4S is based on a principle of active citizenship and deep collaboration. The program brings together the citizen sector, government, elected representatives and businesses to collaborate to improve specific accident blackspot locations at the Ward level in cities. Keeping it to changes at the gradient-level keeps the intervention inexpensive, quick and highly effective to stop accidents immediately. It also helps strengthening the local leadership and governance.
Who is Involved?
StreetSafe StreetSmart is a collaborative effort of civic body executives, politicians, urban planners, corporate partners, architects, active citizens and implementing agencies. The program does not create extra work for each of these stakeholders, but brings tools and support to help them be more effective in their own work, and collaborate with the rest of the stakeholders on the go.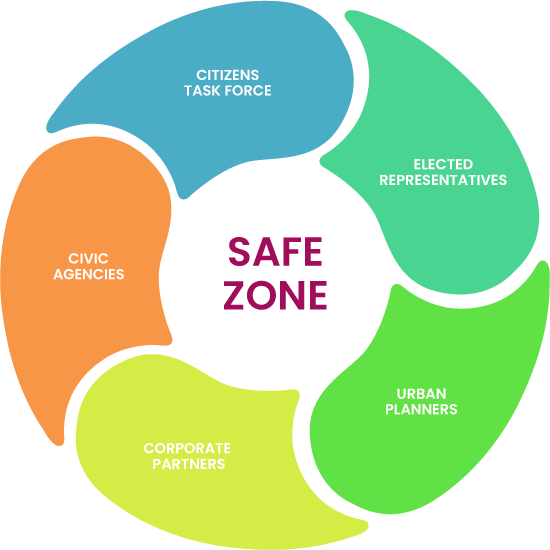 Integrated and collaborative approach to making urban roads safer

Scientific approach to understanding physical hazards

Star-rating of roads and representation on a map-tool

Safe road design with low-cost changes

Implementation of agreed designs and recommendations

Creation of Safe Zone and hence reduction in road accidents
The ultimate impact of the above outcomes is reduction in road-deaths, injuries and disabilities which is measured through base-line and end-line data on road fatalities and accidents.
StreetSafe SreetSmart Across India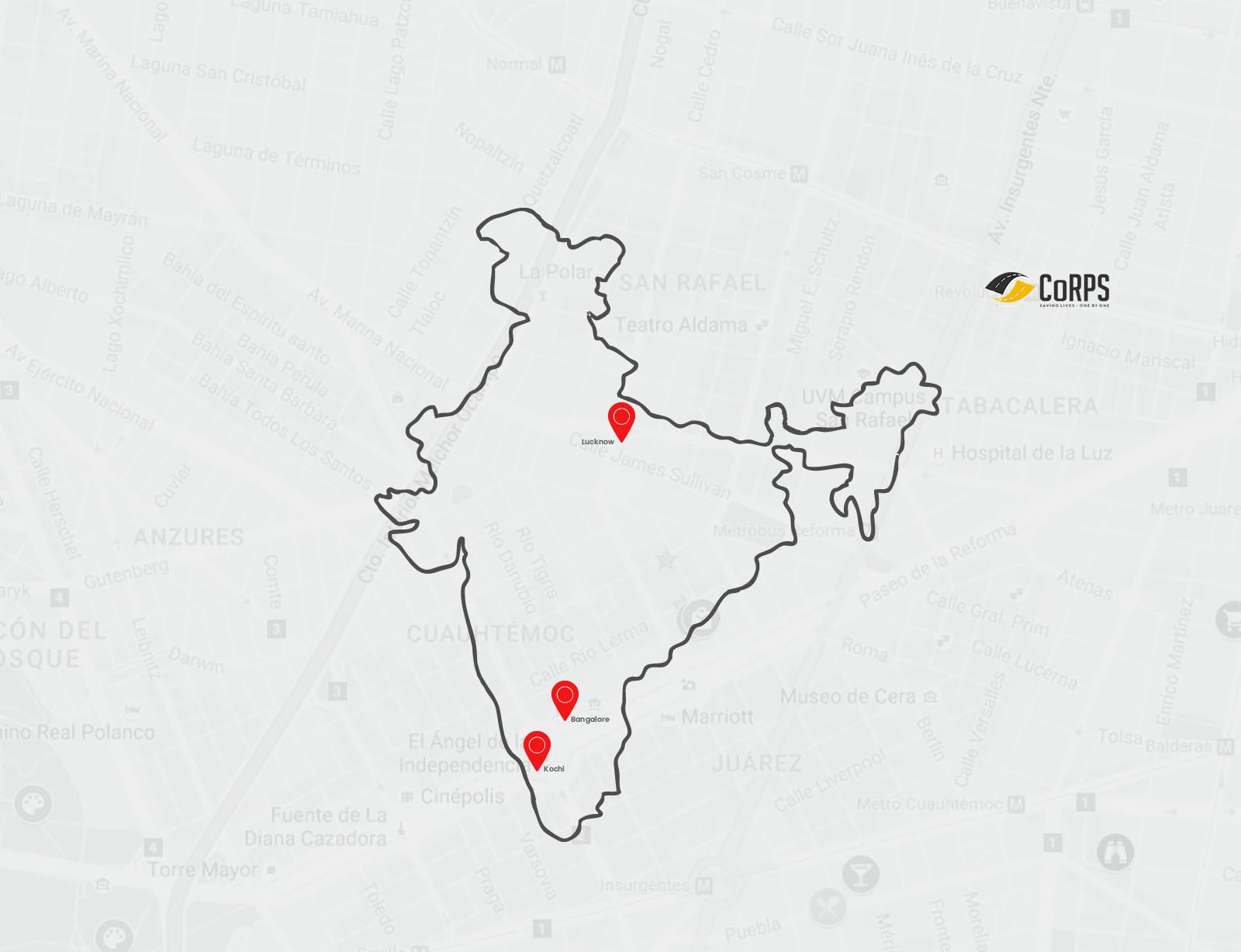 SUPPORT US
As active citizens, individuals can volunteer to help fix blackspots or troublesome roads in their respective localities Help with pro-bono urban planning and architecture services Resident Welfare Associations can come forward and seek our help to address road safety issues in their respective localities. Support us with donations. All our work goes in to strengthen the system of urban development, utilities and leadership. Your small donation will directly help us fix accident road blackspots

ENQUIRY FORM
If you feel passionate about any of the above areas of work and want to make a change in the road safety space, do reach out do us.